It's been a while since we've done Friday Faves, so here goes:
Wow! How awesome is our God?!?!? He loves us soooooooo much and it's UNCONDITIONAL! So thankful!
FitSnack
boxes are still such a highlight to our month! We love coming home and finding awesome HEALTHY goodies at our door! Our Favorites from June were the IPS Protein Chips and of course, who doesn't love COOKIES?!?!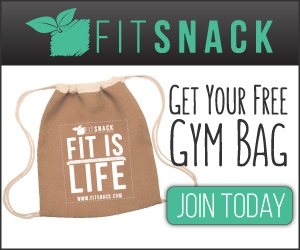 Fourth of July nails :)
Spending Quality Time together is ALWAYS a favorite of ours!
Love Grown Foods was so kind and sent our small group goodies so we could enjoy a "breakfast for dinner" last night with our Bible Study! It was very yummy and fun and all the girls loved it!
Finding new flavors of popcorn! Maple Bacon was a unique find in Canada and it was tasty!
What are YOUR Friday Faves? Let us know in the comments!